Why are we sharing this with you?
Because you're a thought leader in the healthcare ecosystem, a healthcare professional, investor, or colleague that we've had a dialogue in the past – we want to let you know how we are doing.
days since beginning Biovirtua
What we do?
BioVirtua is something very special, something that enables the sequencing of all human movement, in-person or remote, for the healthy or the sick.
number of conditions that impact human movement
number of solutions that can simply quantify human movement
We started BioVirtua a year ago to date (November 2016), with a founding team of clinicians, technologists, and thought leaders from top academic medical institutes and healthcare analytic companies from across North America. Our founding principles as a company were simple yet bold – create a company that could greatly improve the access, quality, and precision of healthcare to individuals across the world.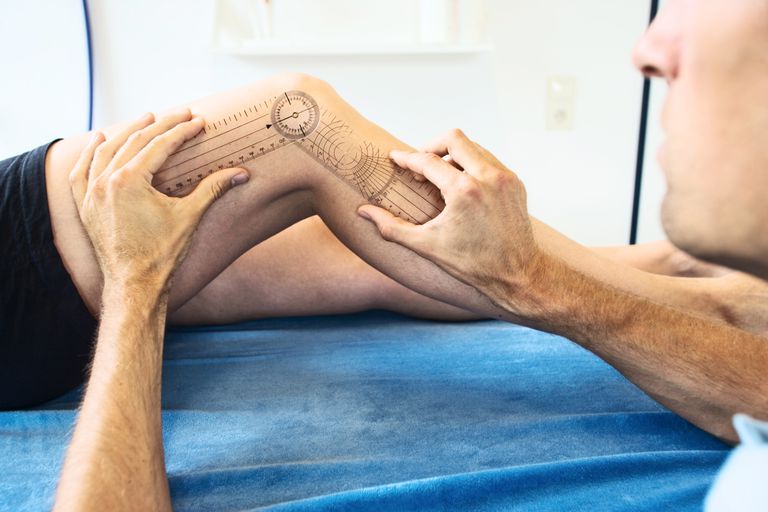 And what we quickly discovered was shocking – a rudimentary tool that was first developed in the 17th century, and in clinical 
use since the early 1900's, the goniometer, is how healthcare professionals assess and quantify human movement.
It became clear in that exact moment how BioVirtua could immediately impact the way healthcare is delivered, by innovating the assessment and quantification of human movement.
At this time more than 100 conditions exist that impact human movement, ranging from neurological conditions like stroke, Parkinson's, and Alzheimers, to orthopedic – long bone fractures and joint replacements, to the immunological like rheumatic diseases. Despite the large number of individuals that are impacted by these conditions, there exists no quantitative solutions to assess these diseases other than the goniometer, and no remote (telehealth) solutions exist.
So what we have created at BioVirtua is something very special that will enable the sequencing of all human movement, in-person or remote, for the healthy or the sick. Our technology, as described below and on our website, will leapfrog the way healthcare professionals assess human movement for the majority of acute and and chronic conditions that impact the way our body moves. 
In our inaugural year as a company we have:
Developed the
FIRST EVER

platform that can remotely sequence human movement without wearables, using

low cost

depth sensing cameras.
Cultivated relationships with multiple rehabilitation centers for immediate access to 300+ patients, and future access to potentially 1000's more for pilot testing of our platform
Accepted into the Nex3 (Nex Cubed) AI Accelerator in San Francisco (focuses on frontier technologies and machine intelligence) and Creative Destruction Labs (CDL)
Winner of Partners Healthcare, Healthtech Shoutout! Challenge, Top 50 Startup Grind Global, Top 20 SVIEF Beijing, Top 30 MedTronic Startup Rounds @ Samsung Digital Health, Selected for Porsche Innovation Day
Implementing the Next Gen Dashboard 
2018 - Mock/Wireframe Preview
Path to a billion data points
BioVirtua's goal within the coming year is to onboard 5 clinical sites and attain a training data set of 1 Billion Data points. The brand new, 4D Patient Data asset which BioVirtua is collecting can be used to prevent injury, movement diseases, and even athletic performance. We are ultimately looking to drive the shift towards value based care. Through our automated reporting, clinicians can save over 80% of the time for movement assessments. This results in over $185 per hour of increased throughput. BioVirtua is looking to use this massive volume of patient training data to drive quality outcomes and population health insights in Neurology, Orthopedics, Rehabilitation and Human Performance.
Growing Our Human Capital
We've been focusing heavily on proliferating the quality of our team, talent and culture. Importantly, each new addition to our team rises the bar for those that will come after. In the past few months we have on-boarded two additional data scientists. The first is from UC Berkeley with a deep acumen in machine learning technologies, and the second comes from Oracle with about a decade of engineering experience. We've also completed our business development team with associates from Yale, UC Berkeley, and UPenn. As always, we are actively recruiting and looking to onboard a steady stream of new talent.
Building Team Culture, Values, and Identity 
We understand the influence that we (as cofounders) will have on our company's short and long-term culture, values, and identity. At Biovirtua, we are attempting to create a culture of people that are positive, self-starting, and supportive. It's been our observation that numerous startups endeavor to hire self-starters and high-performing, independent contributors.  Those traits are good and needed, but to us are merely tickets to entry.  We're also endeavoring to build a 'Talent Culture' at BioVirtua via a systematic approach to recruitment in which our core values are articulated up front (and a candidate's match with those values are as important as his/her intrinsic skills).
At this time, one of our core values are:
1.

Nothing is ever done.
We go through many iterations, and are always open, receptive, and hungry for feedback and improving our product.
2.

Employee health comes first.
Because we are healthcare professionals, we take very seriously the notion in healthcare that you cannot provide care for others if you cannot care for yourself. Keeping that in mind, we put a large emphasis on making sure our employees are physically active (see below), mentally healthy, so they can be prepared to address the large problems in healthcare that we are tackling.
BioVirtua is currently raising a $1,000,000 seed to help enable the sequencing of all human movement, in-person or remote, for the healthy or the sick.
We are looking to use the funds to catalyze the commercialization of our product, grow our team, and expand our engineering capabilities.
Please

schedule a meeting directly below

 to learn more about investment opportunities in the company.
Schedule A Time To Chat with Us!